Refresh and Detoxify 28 Day Program
Detox your body and mind in order to feel more refreshed and give yourself the best start to the new year.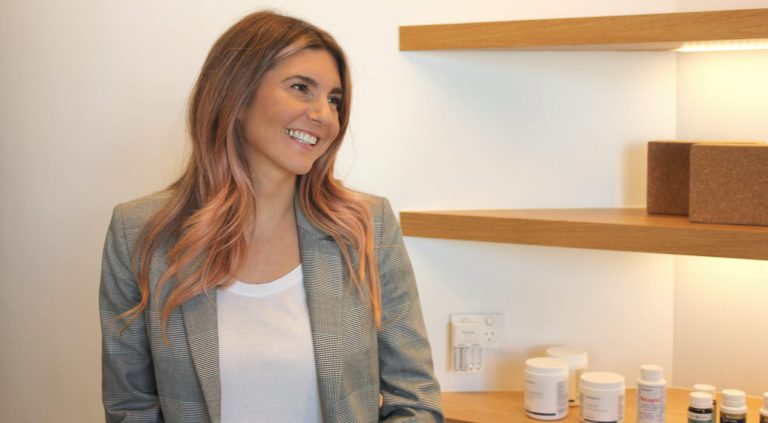 Towards the end of the year, holiday celebrations and indulgences, combined with work deadlines and family commitments can often leave us feeling a little overwhelmed and burnt out. With a loss of routine, poor food and lifestyle habits can being to creep in, contributing to a lack of clarity about the track we would like to be on. 
28 Day Refresh & Detoxify Program
The Refresh & Detoxify Program will help you rewire your conditioned habits and form long term positive routines as the new year approaches and create consistency with diet and lifestyle, letting go of the 'all or nothing' mentality. The program will help safeguard against future burn outs and give you the tools and support to make real change.
Our Selph Naturopath and Clinical Nutritionist, Sarah, will be your guide through the program, designing a bespoke 28 Day Refresh & Detoxification plan for you. The package will include unique support from multiple health professionals and discounts across all additional recommended services, it's the perfect way to remove all barriers to you and being your best self.
Structure of the Program
The program is broken up into three parts of in-studio visits and online support.
Each week you will receive emails with your detailed wellness plan to follow, as well as guided meditations, recipes, and information to help guide you through the process. 
Part 1: DETOX
Your initial consult with our Naturopath Sarah will get you started. Sarah will go over 

current health concerns, health goals and lifestyle and dietary habits. 

This is the phase where we go back to basics with diet and learn about foods and dietary habits that are common culprits for digestive issues, low energy, mood swings and brain fog.
You will receive a detailed structure of dietary guidelines in this phase including foods which help the detoxification process
Part 2: REFRESH
Phase two will begin with a follow up consult with Naturopath Sarah to check in and work on any challenges that may have arisen. 
During this phase, you will learn to bend and not break, in order to over the 'all or nothing' mentality we can tend to have if we 'slip up'. 
This is where we learn what balance really is, how to foster a healthy relationship with food and overcome restrictive approaches to food groups. 
You will learn about intuitive eating and be introduced to a new way of thinking about hunger and cravings.
Deepen the detoxification process and reduce stress with a lymphatic drainage massage. 
Part 3: REWIRE
This is the phase where we set commit to maintaining health food and lifestyle habits moving forward.
Naturopath Sarah will help support you on your journey forward with personalised diet and lifestyle coaching which will help you find a balance between mindful food and lifestyle habits, while still enjoying foods you love. 
Sarah will help set you up for the future so you feel confident and supported in your health and wellness journey, and inspired to continue your commitment to self. 
Additionally you will receive:
Access to discounted practitioner supplements if advised by Sarah.
Ongoing support and personalised diet and lifestyle coaching. 
30% off all recommended treatments such as NET, additional Massage and Acupuncture.
Private health fund discount applies to all applicable health funds.
Price 
$439.00 
Private health fund rebates eligible.
Focus Areas of the Program 
Nutrition
Getting nutrition right is essential. Your Naturopath and Nutritionist, Sarah will personalise a plan for you to get you feeling healthy and energised. Learn about common culprits that contribute to fatigue, digestive issues and brain fog and how to tell if they are affecting you. Learn how to balance your diet without unnecessary restriction that can lead to an unhealthy relationship with yourself, food or food groups. This isn't a weight loss program, however, loosing weight is often a welcomed side effect of detoxing your system and taking better care of yourself. 
Movement
The human body was made to move. Exercise not only gives you more energy and supports a healthy mood, it also improves digestive functions and can aid in reducing bloating through increased circulation and blood flow. Learn about what type of exercise is best for you and your body and how to balance exercise with the demands of life. In this program we honour the rhythms of life, including when to rest and when to push harder in order to create a healthy and consistent relationship with movement.  
Lifestyle
Our day to day decisions have profound cumulative effects on our health and wellbeing. Together we will address habits that might not be serving you and help you set goals and create boundaries to safe guard your energy and mental health. Our team of experts will guide you through life-style factors that add to the burden on your system and help you overcome these barriers to your best health for long lasting effects. 
You can revisit this program anytime you need to hit reset.