Pregnancy Massage helps to relax, rejuvenate and support your body and your emotions during this time of transformation.
Nurture, Support & Rejuvenate Your body
Pregnancy is a transformational time for your mind, body and soul. Not only is your body working hard to grow your baby, your mind and emotions are being expanded in order to welcome this new chapter. 
At Selph, we recognise the huge physical and emotional shifts taking place during pregnancy and are here to nurture and support you through these changes so you can honour this special time. Our pregnancy massages are an offering to help you to feel more connected to your body and your baby by alleviating any discomfort and pain, both in your mind and body.
Our Massage Therapists are highly trained in addressing and alleviating emotional stressors, as well was relieving the significant structural pressure that is placed on the back, shoulders, neck and abdominal muscles. Our treatments will leave you feeling supported, calm and rested. 
Alleviate Physical and Emotional Discomfort
Our specialised Massage Therapists will customise your treatment based on how you're feeling physically and emotionally, and will work to alleviate all physical discomforts you may be experiencing, whilst ensuring your body experiences deep relaxation and rejuvenation. 
The massage will be performed in a side-lying position, with our special pregnancy pillow, that supports hips and joints, providing optimal comfort and safety.
Benefits of Pregnancy Massage
Our Chiropractors and Acupuncturists deeply support and encourage regular massage treatments during pregnancy, which has a range of benefits and can also help to support complementary treatments you may be receiving. 
Some of the benefits of regular Pregnancy Massage treatments are:
Reduce stress and anxiety, whilst improving mood
Improving quality of sleep
Reduce swelling around legs, feet, ankles and face
Relief from neck, back, and shoulder pain.
Help with headaches
Minimises stress on weight-bearing joints
Relax and loosen the muscles
Increase blood flow and improve the lymphatic system
Physical and emotional relaxation, providing greater clarity
Increase in productivity
Pregnancy massage has also shown to help support you during labour by helping to manage pain and provide emotional clarity. 
As with all treatments at Selph Health Studios, your Massage Therapist will be able to see and discuss your past and current treatments with any other of the Selph practitioners you are being treated by. This ensures that your treatments and wellness plan are both cohesive and collaborative across all disciplines.
You can book a consultation with our Therapists below, or if you would like to come in for a Complimentary Wellness Consultation, please email or call us to make an appointment.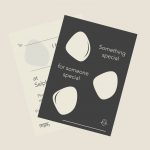 Purchase a Pregnancy Massage gift voucher for that someone special. 
Choose from 60 or 90 Minute treatments.