A combination of physical and energetic bodywork clearing bodily stress and blockages
Physical and Emotional Release
Suffering acute emotional trauma or long-term stress causes negative energies to accumulate in the body's energy much like fat deposits. Our physical body reacts to these energy blockages and holds onto them in the muscles, often causing physical pain.
A healing massage seeks to release these emotional traumas such as stress, anxiety and depression, through a combination of physical and energetic work.
This is achieved through an integrated treatment comprising of deep tissue and acupressure point massage, energy movement ultilising Reiki, and breathing therapy.
A Healing Massage is recommended for anyone experiencing:
Stress
A feeling of stagnation or blocked

Anxiety



Depression

Lack of clarity



Emotional issues
Healing Massage Practitioners
Our Healing Massage practitioners are certified in both Reiki and Remedial massage therapy, with experience helping people deal with all types of emotional and traumatic issues experienced in life.
Selph is a safe space to work through these stresses, however big or small. We seek to help you remove the emotional charge, and become more connected with yourself, so you can be both happier and clearer with your direction.
Collaborative Approach
As with all treatments at Selph Health Studios, your Healing Masseuse will be able to see and discuss your past and current treatments with any other of the Selph practitioners you are being treated by. This ensures that your treatments and wellness plan are both cohesive and collaborative across all disciplines.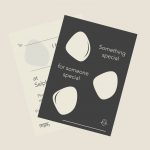 Purchase a Healing Massage gift voucher for someone special. 
Choose from 60 or 90 minute treatments.