Meditation is a naturally occurring rest state, where your body heals, re-energises, rests, releases tension, integrates, and assimilates information.
Using tools that are simple and repetitive, we teach an instinctive approach to meditation; promoting a state of conscious awareness within yourself and the world around you.
This essential practice helps to bring balance to both the mind and the body; facilitating a greater sense of presence, awareness and positivity in the every day. 
"Using meditation as a tool for healing creates skill to deal with, or enhance your state.
This leads to better habits and the ability to process and release mental and emotional stress.
A daily practice then becomes a strategy used by the body to increase harmony, joy, ease and love."
Selph Yoga & Meditation Director Amy G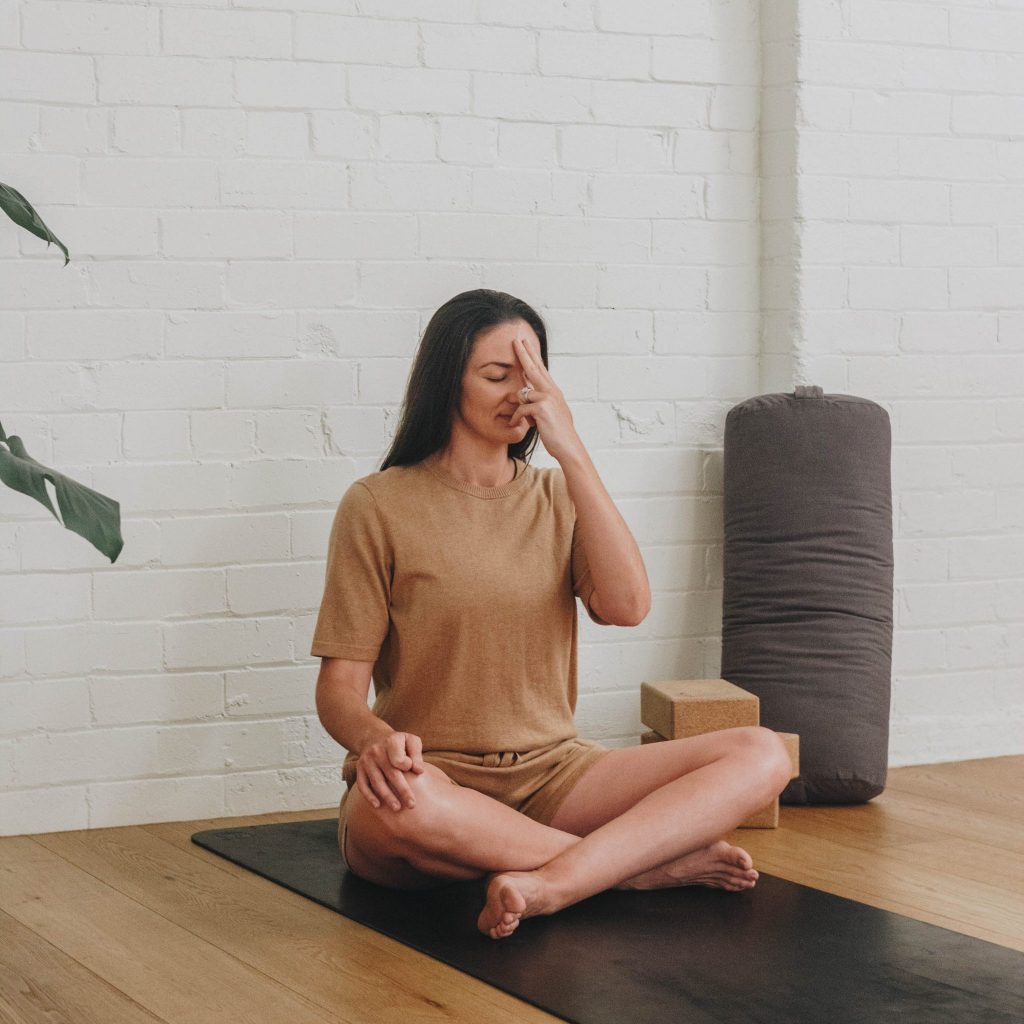 Your Meditation Journey Starts Here
Meditation forms the undertone of all that we do in the Movement Studio in our private and semi-private classes, but can also be accessed in 1:1 Private Sessions as well as Courses and Workshops which provide you with the tools required in order to build your very own daily practice that you will love to be with each day.
Start with a 1:1 Meditation Session with Selph Yoga & Meditation Director Amy G, or explore our Private Movement Classes or Educative Courses to expand your practice today. 
Benefits For Body & Mind
Meditation has many benefits physically, emotionally, and mentally; and is a primary tool within the Selph four pillars of health.
Physically:
Lowers high blood pressure
Lowers the levels of blood lactate, reducing anxiety attacks
Decreases tension- related pain such as, tension headaches, ulcers, insomnia, muscle and joint problems
Increases serotonin production, improving mood and behaviour
Improves immune system function
Increase energy levels, as you gain an inner source of energy (prana)
Physiologically:
Decreases anxiety & stress

Improves emotional stability

Increases creativity

Increases happiness

Develops intuition

Gain clarity and peace of mind

Allows for greater perspective (problems become smaller)

Mind sharpens by gaining focus and expanding through relaxation

Connects you to divine consciousness
Explore the Selph Journal to learn more about the benefits of a daily meditation practice.