Join us as we explore health, wellness and spirituality. 
In Conversation With…
From April – July, we'll be hosting a range of In Conversation sessions. These sessions allow you to learn from a range of Selph experts on topics that relate to emotional and physical health, as well as Nutrition and wellbeing.
These conversations bring together in-Studio and remote specialists for a Q&A style panel discussion aimed at helping you through the next few months and beyond. Each session will begin with a particular focus area, and then follow with an open conversation with the audience, answering questions and opening discussions around particular experiences.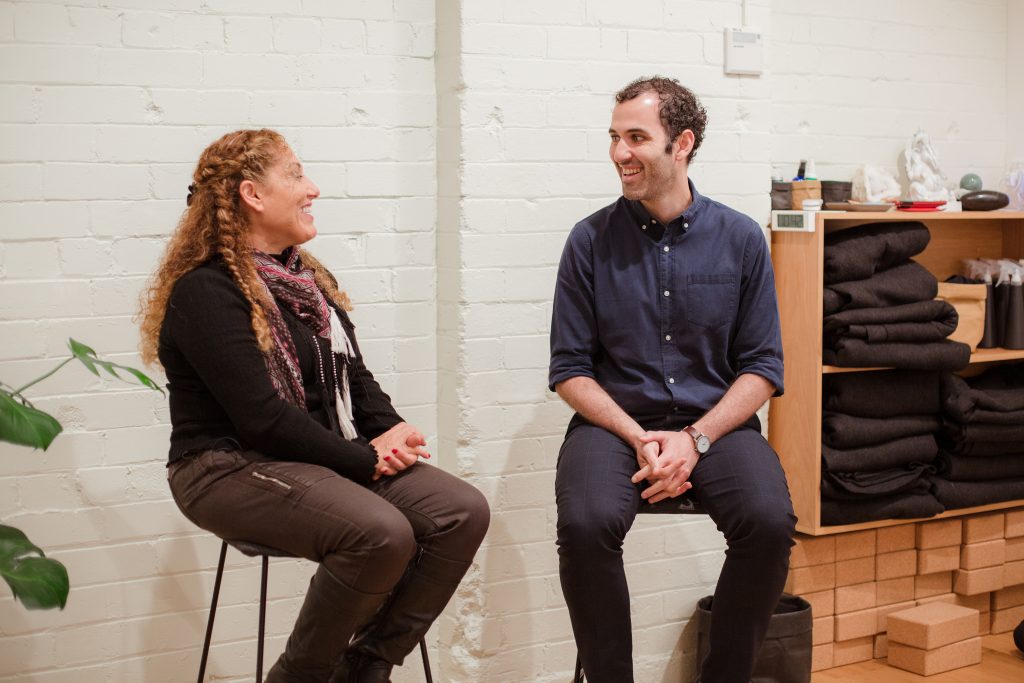 Dr. Evan Sgammotta & Leanne Magoulias

Emotional stress and generational healing
Dr. Evan and Leanne discuss emotional and generational healing, and how releasing past traumas from your life can help you overcome issues of stress, anxiety, confidence, and finding the 'right' path.
Dr. Evan is certified in NET and Leanne is a DNA Emotional Practitioner and Healer. They hold Super Sessions at Selph Health Studios.

Next Conversation
Date: April, 2020
Time: TBC
Tickets: TBC
Sarah Benna Doyle

Female hormonal health during Covid-19
Sarah discusses promoting hormone harmonisation in women, by looking at nutrition, stress and lifestyle factors.
Sarah will discuss how certain foods and herbs optimise neurotransmitter and hormone health, as well as how stress (mental, physical or emotional) and constant 'busyness' impacts the female reproductive and hormonal system, and how to combat it.
We will look at how common female hormonal conditions such as PMS, PCOS, fatigue, amenorrhea, dysmenorrhea, contraceptive pill withdrawal, endometriosis, weight gain or inability to lose weight and infertility can be helped or healed through appropriate naturopathic, nutritional and yogic medicine.

Next Conversation
Date:        April, 2020
Time:        TBC
Tickets:     TBC