Selph Health Studios offers a range of natural, organic and Australian made goods for locals to use to better their mind and body. So, naturally, when we were looking to stock warming, calming tea, we found a natural synergy with The Fitzroy Naturopath.
Jacqui, founder of The Fitzroy Naturopath, offers a range of handcrafted, therapeutic herbal blends. Jacqui's philosophy of drink your medicine, is a result of her passion for herbal medicine and its restorative power in the form of tea.
We've taken a few minutes to chat with Jacqui about the evolution of her tea brand, self-discovery and maintaining a healthy, balanced lifestyle.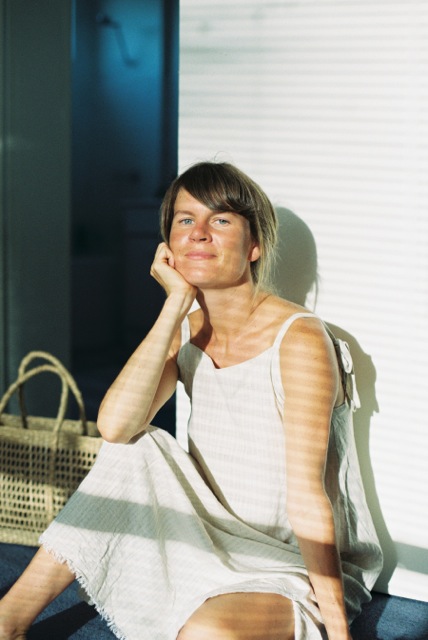 What sparked your interest in tea?
After experiencing the therapeutic effects of herbal medicine, I discovered that you could benefit from drinking the plethora of health benefits that each herb holds, too.
I experienced the connection to self that tea can bring, particularly surrounding meditation.
These two reasons led me to create a tea business.
How did The Fitzroy Naturopath start?
At the ripe age of 24, I left everything behind to live overseas. This is where I fell deeply into yoga. Instead of partying, I dedicated myself to the practice.
For the first time, I became aware of my physical body. I knew then that I was going to be a Naturopath and create a tea business back home in Australia.
What inspires you to develop your brand?
This brand is a manifestation of my purpose and creativity and I want more and more people to experience the benefits of this naturopathic medicine, in the form of my herbal blends.
This is my inspiration to keep developing the brand.
Do you have a morning ritual?
I love my morning ritual. I attend a 6.30am yoga class 4 mornings per week. My partner Dan and I experience this together, which is really nice.
Then we come home and meditate and drink many cups of tea. We start our day with Traditional Tea, which is either White Tea or English Breakfast. The mornings I don't do yoga, it's either a light jog around the park or a lovely sleep in and slow morning!
How do you remain grounded while growing a business?
Growing and running your own small business comes with its own hardship and difficulty.
To balance out work, I increase my yoga practice and take everything to the mat with me. This keeps me aligned and able to deal with anything that brings me challenges.
Yoga also helps me tune into my higher self, to navigate anything in business and to find the answers I need. I use mantras and manifestation techniques to grow my business. I don't actually have a business plan, as I prefer to work energetically. This is where I have seen the best results.
---
The Fitzroy Naturopath Herbal Tea Blends are available at Selph Health Studios. Feel free to stop by and pick up one of Jacqui's blends today.